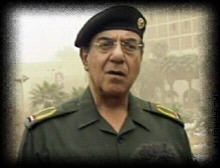 "We have destroyed 2 tanks, fighter planes, 2 helicopters and their shovels - We have driven them back."
I will not play this infidel game! And I assure you I will not comment on the events in this stupid world either. Not now. Not soon. Never! May I be condemned by Allah if this is not the truth!
Ten most recent Topics from the Forum
"5 years ago...", Fr, 19.5.23 10:15:51
Last posting by [DA]Darkman: "Früher gab es Browsergame-Indexseiten, heute kaum noch. Bei..."
"War reports", Tu, 2.5.23 13:06:23
Last posting by

Ares: "Hätt ja klappen können. War aber mehr als Versuch gedacht,..."
"huhu test", Th, 27.4.23 9:58:07
Last posting by

Lucio Collonie: "nope, den Markt im Blick behalten. Ich wünschte es..."
"Server Migration", Mo, 24.4.23 14:21:43
Last posting by

sith: "Hallo Darki kein Problem, aktuell auch in der Punktestandstabelle..."
"Juiced", Sa, 19.11.22 10:05:11
Last posting by WhatzUp?: "hello, guys! next round...

"
"Best round in ages!", Tu, 4.10.22 21:54:00
Last posting by

Patton: "Well it would be at least 50 to break defenses. Yeah..."
"Nice Work", Mo, 29.8.22 1:50:26
Last posting by

Patton: "CHAD grow up. Plus this game was dead long before..."
"Fight of the round / the Grande Finale :tank:", Fr, 19.2.21 15:36:00
Last posting by dubium latet: "Kampfbericht aus Shanghai, China Fr, 19.2.21 16:04:12 Deine..."
"How many body guards should I buy", Sa, 26.12.20 13:29:20
Last posting by knautschzone: "soliloquies"
"interested in purchasing the game. who owns this?", We, 21.10.20 23:36:15
Last posting by knautschzone: "Unfortunately the admin never replies"
Advertisements
This could be your advertisement!
Call today: 1-800-kickass